Body
Thousands of scientists working at the interface of the mathematical and biological sciences have participated in programs at the Mathematical Biosciences Institute (MBI), where they have found out about the latest advances in their fields. MBI has expanded its program with the MBI Online Colloquium. Now in its second year, this series is available as an online interactive event and as on-demand streaming. The colloquia will cover the many fields of mathematical biology. The goal of this program is twofold: to enable large numbers of researchers to hear about recent advances in the field, and to connect the mathematical biology community worldwide.
The MBI Online Colloquium gives individuals and groups the opportunity to hear from outstanding mathematical biologists and to be an active part of colloquium discussions. You can interact with leading researchers and key opinion leaders from your classroom to the comfort of your own office. If you are unable to make a talk, you can view it on-demand at a later date.
Advanced
Media
Image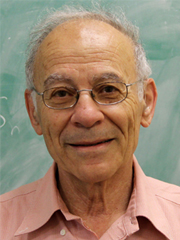 Text
October 17th, 2018
Avner Friedman
Distinguished University Professor, Department of Mathematics, The Ohio State University
Most cancer clinical trials with combination therapy in phase II have failed in phase III. One of the reasons for this failure is that no sufficient forethought was given to the interactions between the two (or more) agents.  Before embarking on a clinical trial with (say) two agents, one should address the following questions:
If the two drugs are positively correlated at any dose amounts, how to achieve the same tumor volume reduction with minimal negative side-effects?
If the two drugs are antagonistic at certain ranges of the doses, how to avoid these zones of antagonism?
What schedule is most effective in reducing tumor burden? e.g. in which order to give the drugs?
How to reduce drug resistance by the tumor cells?
We use mathematical models to address these questions, and give several examples with different drugs.
Media
Image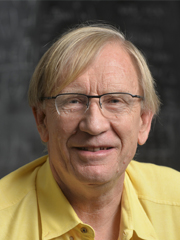 Text
November 14th, 2018
Gunnar Carlsson
Department of Mathematics, Stanford University
In recent years it has become clear that the methods of topology, the mathematical study of shape, can be used to advantage in obtaining understanding of large and complex data sets. Biological data of various kinds are particularly interesting from this point of view. I will discuss the methods from topology, with numerous examples.
Media
Image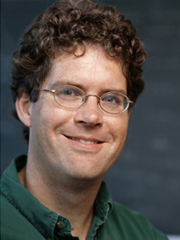 Text
December 12th, 2018
Mark Lewis
Canada Research Chair in Mathematical Biology, University of Alberta
Animal movement patterns have long been the subject of mathematical and ecological interest. How do individual behavioral decision rules translate into macroscale patterns of space use such as foraging, patrolling or territories? I will show how mechanistic models, using random walks, stochastic processes, first passage time analysis and partial differential equations can be used to connect underlying processes to the observed patterns. Here interactions are complex and may involve memory of past events, as well as a cognitive map. I will make applications to a spectrum of different emerging patterns, ranging from territories in Amazonian birds to patrolling in wolves.
Media
Image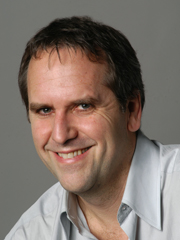 Text
January 23rd, 2019
Michael I. Jordan
Pehong Chen Distinguished Professor, Department of Statistics, University of California, Berkeley
While there has been significant progress in the theory and practice in machine learning in recent years, many fundamental challenges remain. Some are mathematical in nature, such as the challenges associated with optimization and sampling in high-dimensional spaces. Some are statistical in nature, including the challenges associated with multiple decision-making. Others are economic in nature, including the need to price services and provide incentives in learning-based two-way markets. I will present recent progress on each of these fronts.
Media
Image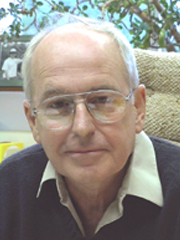 Text
February 20th, 2019
Michael Mackey
Applied Mathematics in Bioscience and Medicine, Physiology, McGill University
Mathematical modeling of the regulation of blood cell production has reached a level of sophistication where it can be used to help to understand the cellular/molecular basis of some diseases like cyclical neutropenia. Equally, it has been used to suggest ways to treat some of these diseases by suggesting likely targets for drug intervention. And, lastly, the mathematics is now suggesting that there are ways in which we can avoid the hematological side effects of procedures like chemotherapy. In spite of these types of progress, however, we must recognize the very primitive nature of our modeling and that much remains to be done.
Media
Image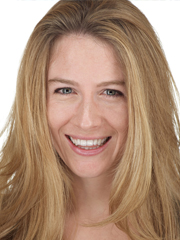 Text
March 20th, 2019
Franziska Michor
Professor of Computational Biology, Department of Biostatistics, Harvard University
Cancer represents one of the biggest problems for modern societies. In 2017, the cancer incidence was projected to be around 1.7 million cases with an estimated mortality of roughly 601,000. By 2020, cancer deaths worldwide could reach 10 million. Therefore, an important goal of life science research is to improve tumor diagnostics and anti-cancer treatment options to alleviate cancer-related morbidity and mortality. We are interested in using the tools of theoretical evolutionary biology, applied mathematics, statistics, and computational biology to address important questions in cancer research. In this talk I will present recent work in my lab.
Media
Image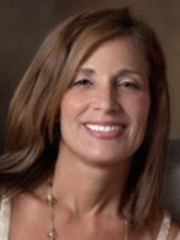 Text
April 17th, 2019
Denise Kirschner
Professor, Microbiology, University of Michigan
Multi-scale models (MSM) are increasingly being used to study complex biological processes. Multi-scale models span a range of both spatial and temporal scales and can also encompass multiple physiological compartments. MSMs are growing more complex and cumbersome and it is necessary to coarse grain model aspects when appropriate. A new approach that we call tuneable resolution can provide that flexibility.  Additionally, analyses of MSMs can be difficult, and we have fine-tuned a global uncertainty and sensitivity analysis approach that can be applied to all MSM types performing both inter- and intra-scale analyses and to assist with model calibration and validation. Finally, we have been exploring optimization, for example of drug treatment regimens, in the context of MSMs and have identified protocols that are computationally efficient. We will explore all of these topics in the context of our extensive work in the area of the host immune-response to infection with the bacterium Mycobacterium tuberculosis.